The fashion that made an 'Atomic Bang'
I wasn't a fan of normcore when the fad broke out some time back. It was a lazy excuse to dress up, with pieces too basic to express any hint of an exciting character or outlook. I fret the rise of boredom watching people at events proudly embracing this style.
Then streetwear became big.
It picked up in a fast-rising pace that more designs were being churned out and brand collaborations were happening left and right. The influences from sportswear made everything more contemporary, invigorating how a lot of people dress not only for parties, but also on a daily basis.
Locally, a few designers have made impressive strides in streetwear, one of which is designer and stylist Bang Pineda. Known for his outrageous and unapologetic statements, he always has a way of setting trends with a few shock factors.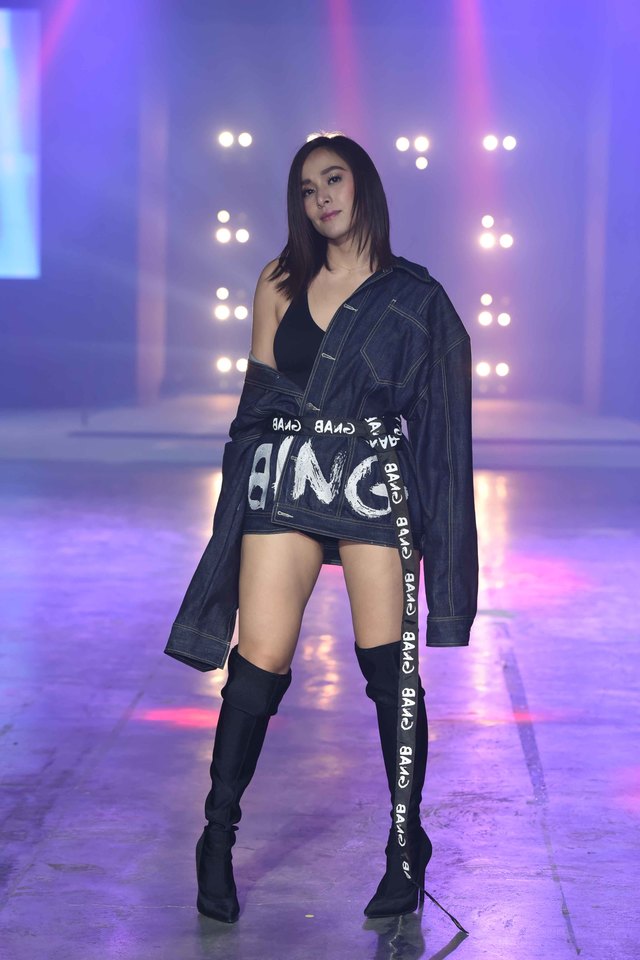 SWEET AND SULTRY. Cristine Reyes
His latest "Atomic Bang" fashion show was another spectacle unveiling another modern and edgy collection. Known for his showbiz connections, Bang's collection was further highlighted by a slew of noted personalities who walked for the show. Speaking truthfully, the celebrities might have added attention to the show, but the collection itself was inherently a "bang" without the fanfare.
The transition of each segment was smoothly executed; each collection showcased a different facet of Bang's fashion DNA. Lighting up the runway was a trailblazing collection in red.
The favorite look of this series was a fringe sweater paired with white and red joggers. Other notable pieces were boxing robes and a reverse sweater transformed into joggers. Kid's fashion followed from oversized shirts and shirt dresses, to joggers and jeans. It was a display of the more retail pieces that can easily be worn.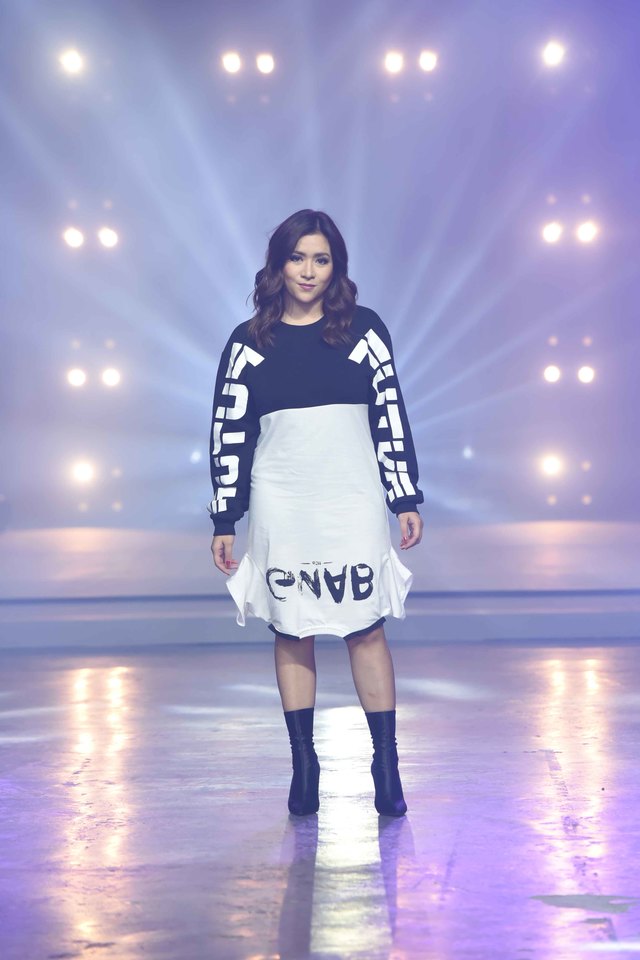 ANGELIC VOICE. Angeline Quinto
Dark denim with black and white sportswear inspired pieces were next. Logo trend was strong. His foray into denim jackets with a simply painted on "BANG" has become his current signature piece. The word "BANG" was splashed allover most of the highlighted pieces.
The use of grommets stitched onto garments has been a signature design in almost all his fashion shows. Eye-catchy pieces range from skirts constructed from turned over shirts, to jackets with lace ups. Deconstructed washed denim jackets created an outstanding menswear collection. It incorporated a number of design elements from patchworks, cutouts, to a number of varying cuts.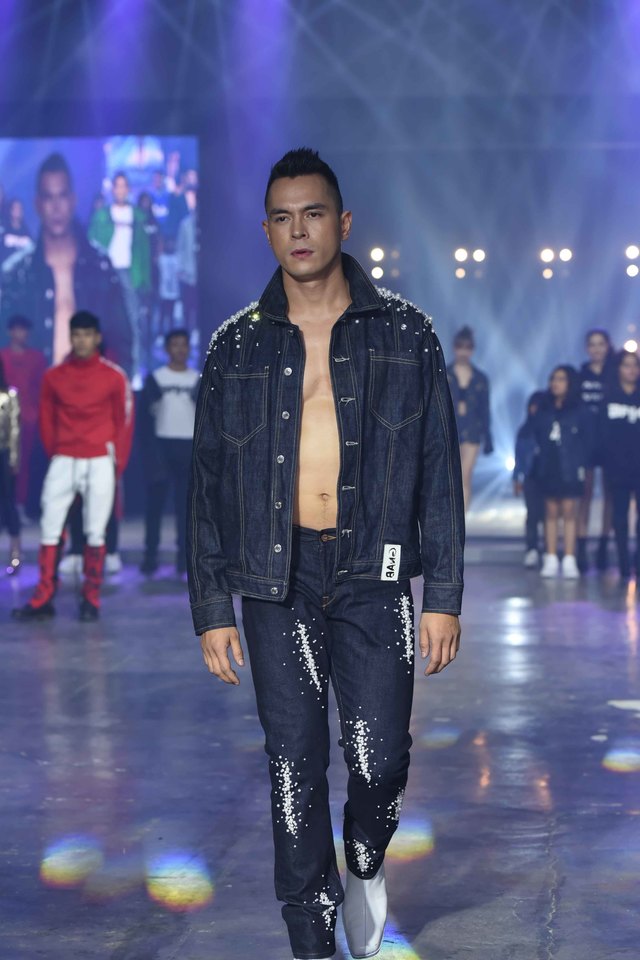 VERSATILE. Jake Cuenca
The bar is set high for local streetwear. In recent years, Bang's biggest competition is himself and how he can surpass the standards he sets in each show.
His gift has always been knowing how to transform the mundane to extraordinary. It makes one wonder what explosive new ideas he will display in his next collection. – Rappler.com
Article from www.rappler.com by Tedrick Yau - July 29, 2018. Click here for the original article