Bang Pineda Presented a Powerful Streetwear Collection
This year, Stylefest PH presented us with a slew of weekend activities that capped of each day with a runway show. And last night, the event proudly showcased Bang Pineda's latest collection entitled Power, and the clothes definitely reflected this and more. In the show's opening video, Bang shared his inspiration for the collection: "The power to use fashion to express yourself."
Based on the clothes, Bang seemed to have key elements in mind in relation to such expression: gender, deconstruction, and future. These words brandished most pieces alongside the designer's very familiar Bang logo, suggesting that individuality is very much strengthened through expression. And we have to wear it proudly.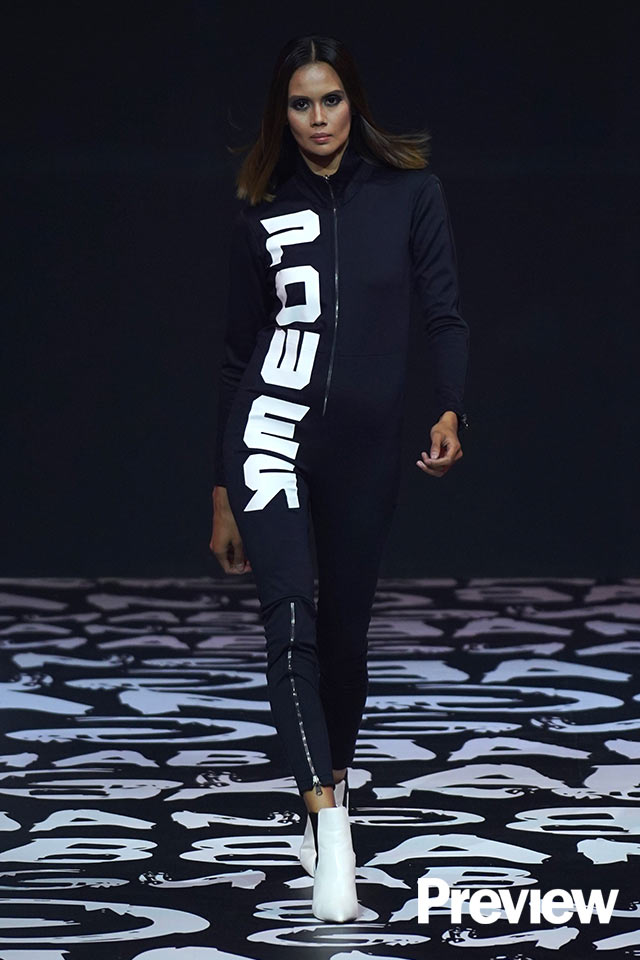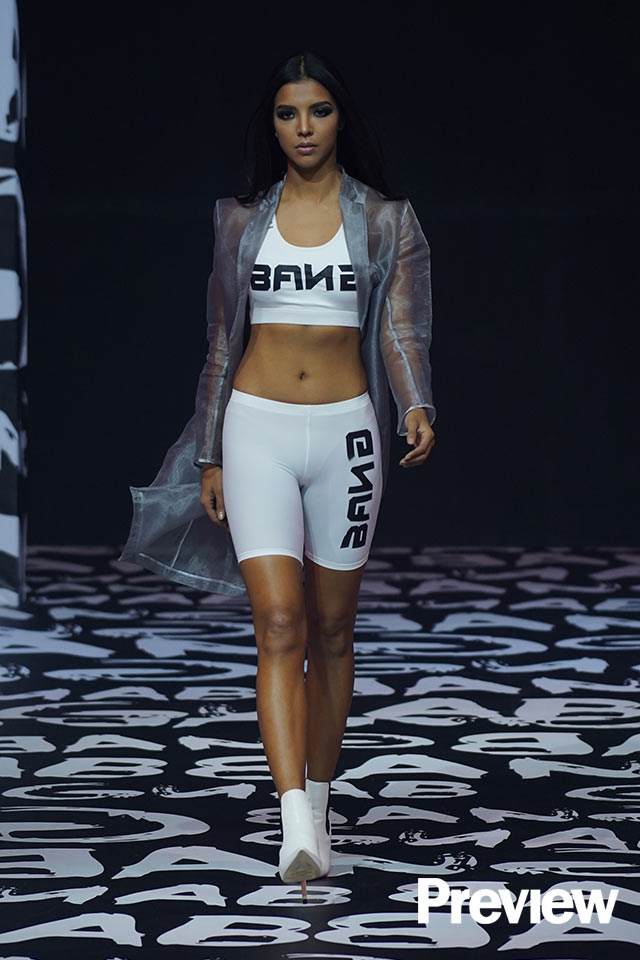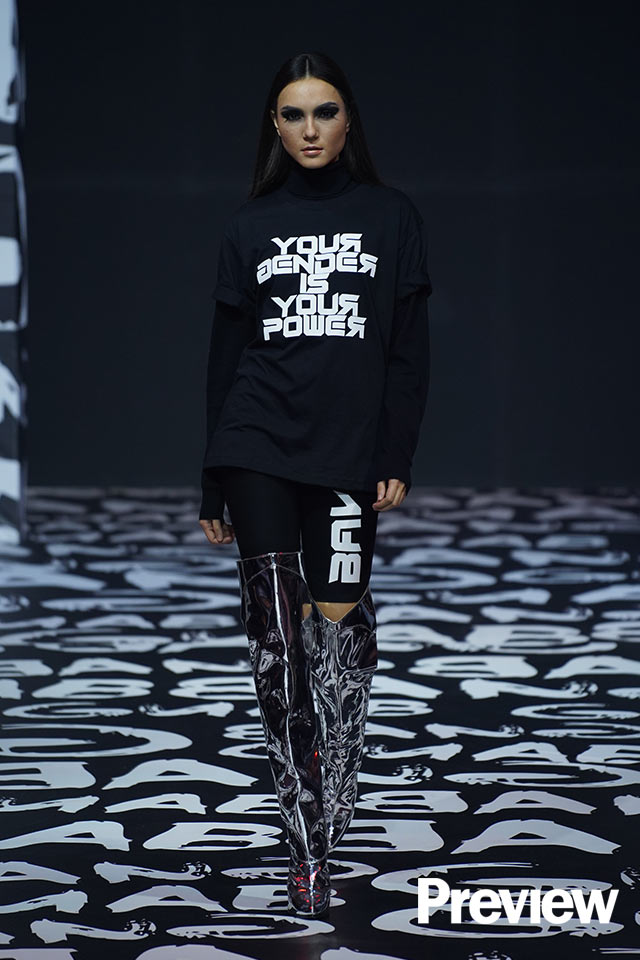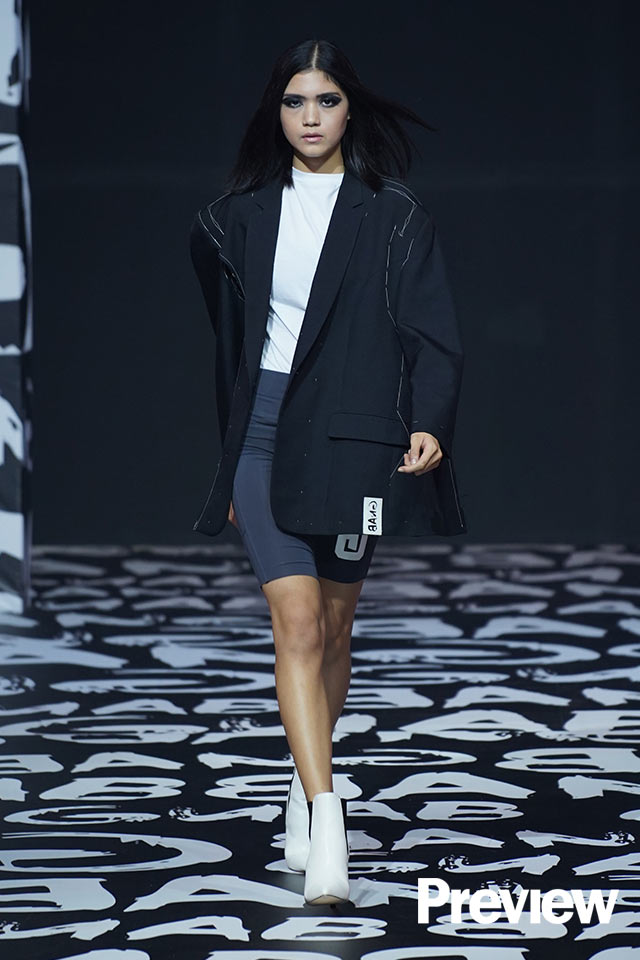 The designer visualized these key elements through his ingenious use of denim, tailoring, and a lot of streetwear. There were references to '80s workout clothes (matching cycling shorts and tank top, anyone?) topped with same-era structured blazers with bold shoulders and a lot of midriff-baring. Aside from that, streetwear was, of course, the main anchor of the collection that seemed to act as the blank canvas where freedom of expression can be embraced. The '80s nostalgia and the streetwear gave a fresh take on what power dressing can be.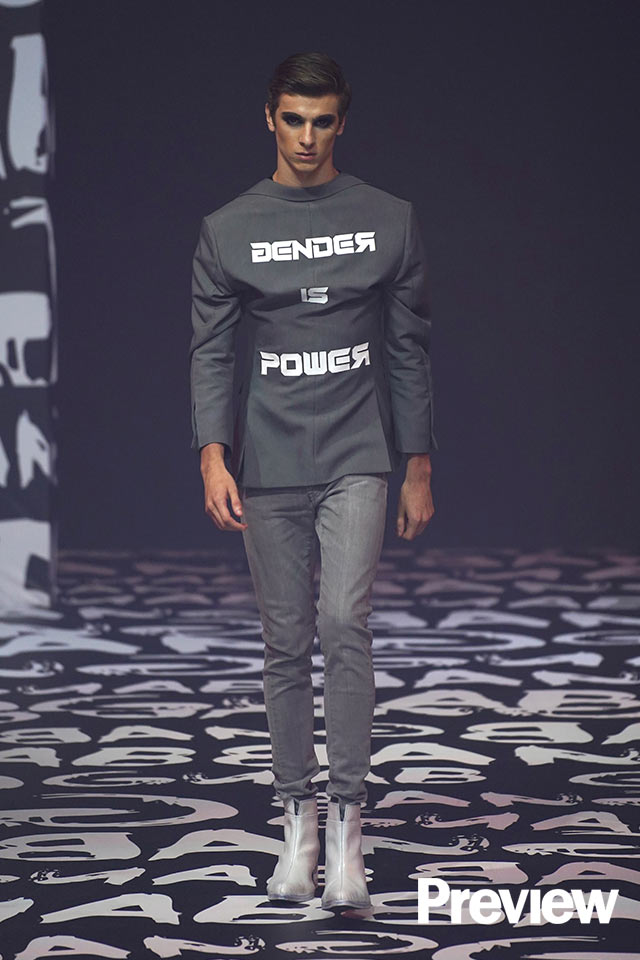 The social discourse present in the designs was evident, especially with phrases like Gender is Power as seen on an outfit worn by a male model: a blazer worn backwards with the phrase printed right smack in the middle, with jeans and white booties. On another outfit, cycling shorts were paired with a boxy oversized blazer, a cool cap and uber-feminine booties worn with knee-high socks. For male or female was the bold statement on the back.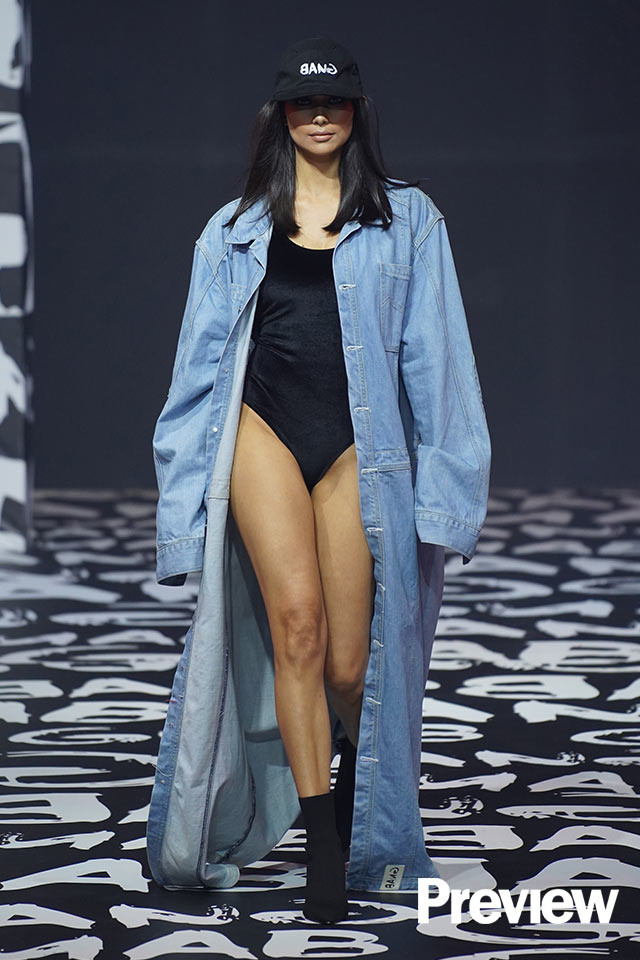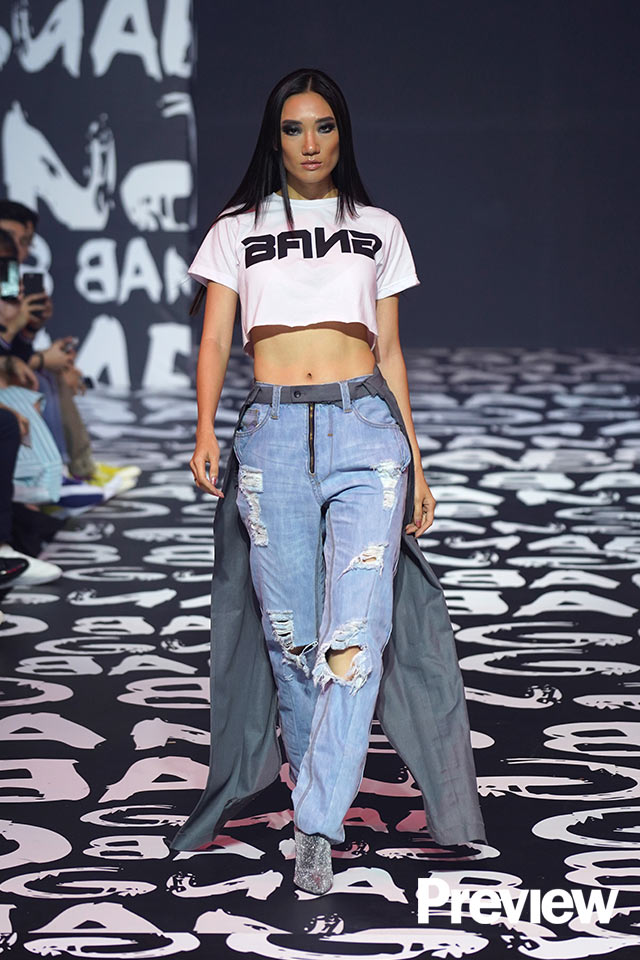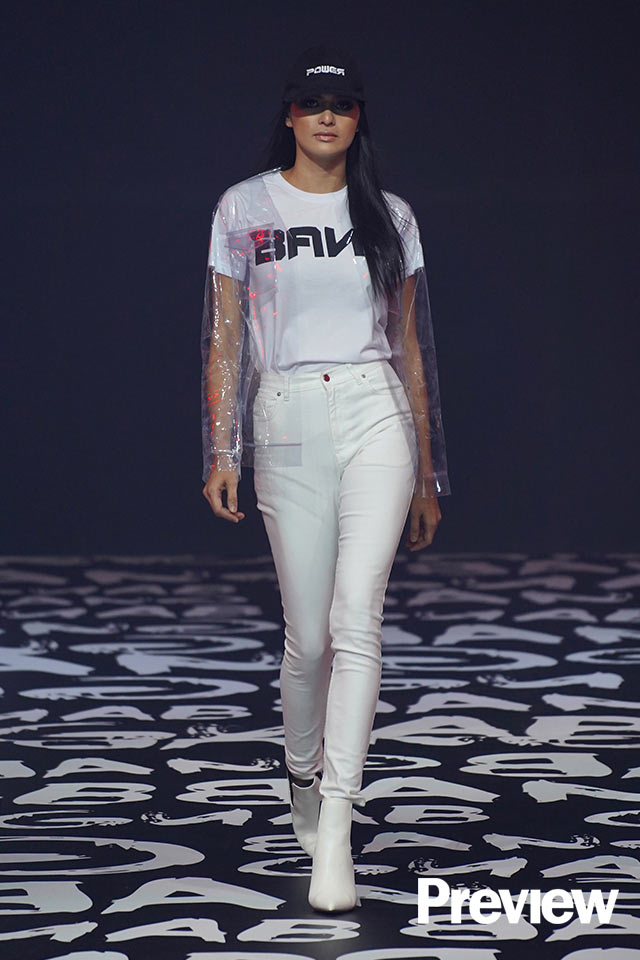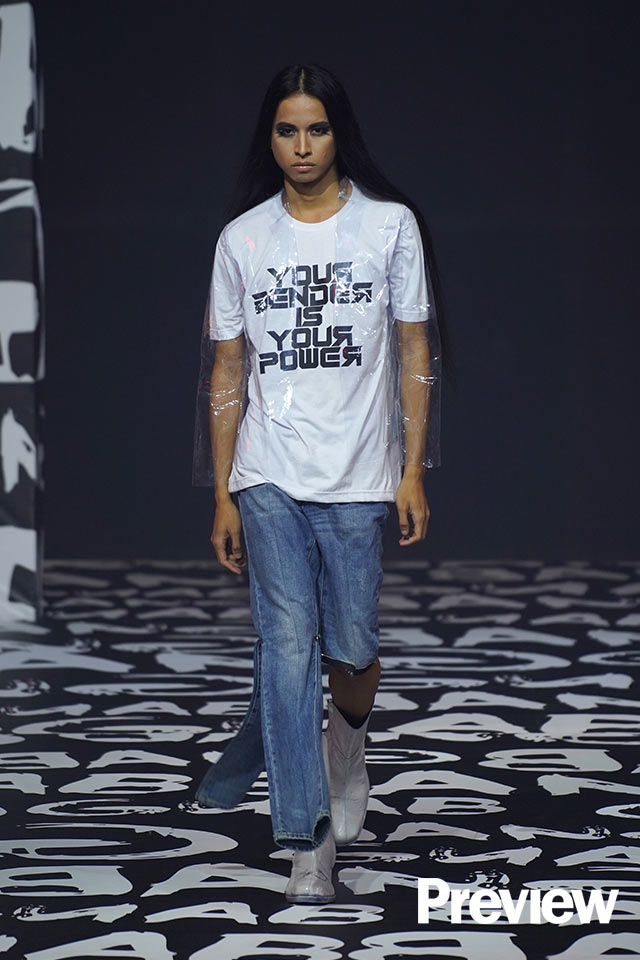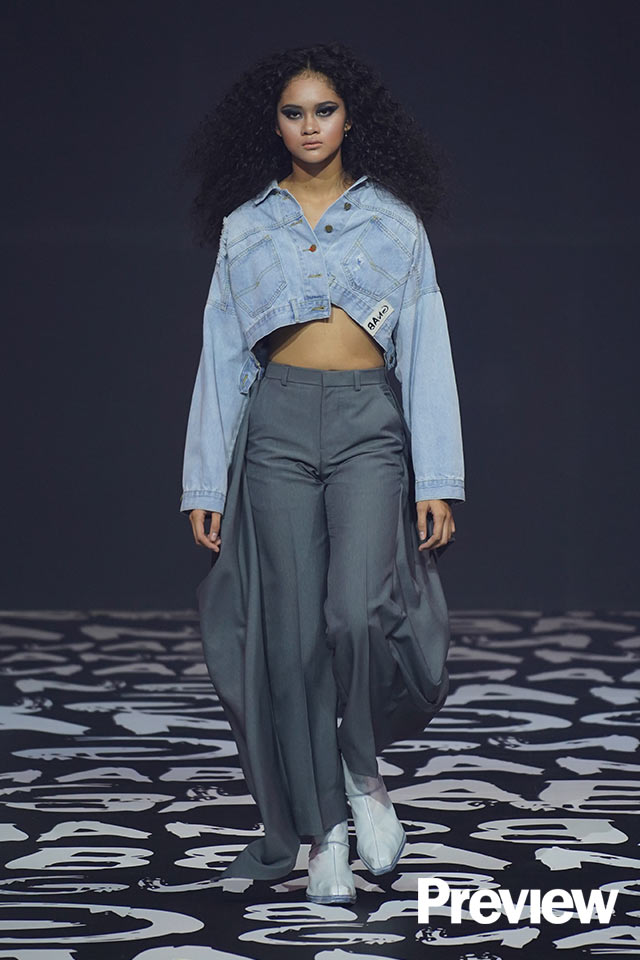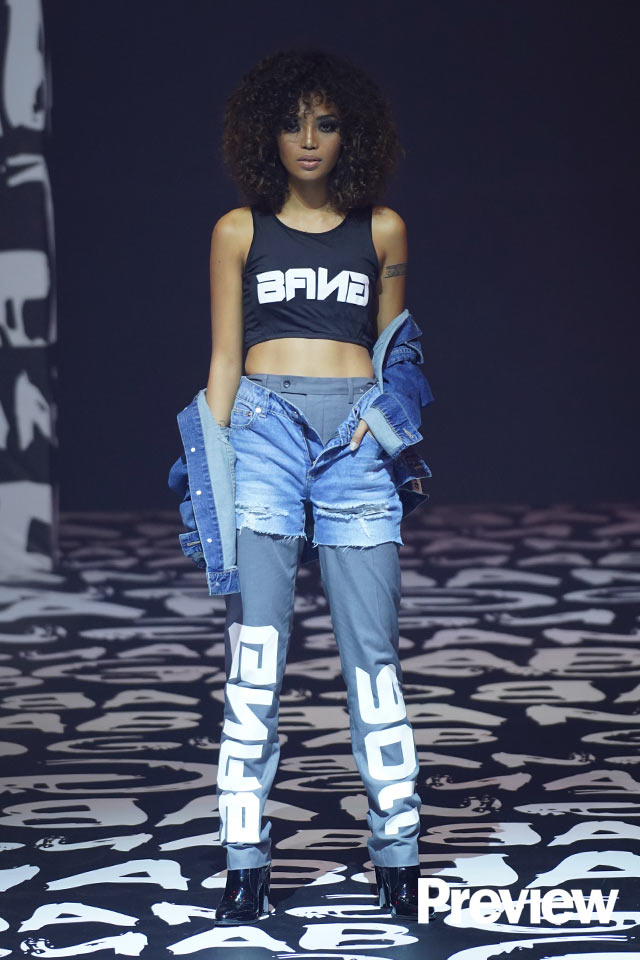 Lastly, it's not a Bang Pineda show without denim! Denim reimagined, of course. A pair of jeans were literally ripped into two while the other leg was cropped. In another ensemble, a cropped white top was paired with jeans that were topped with a pair of trousers hanging at the back. This cool streetwear outfit suggests that maybe it's time for us to deconstruct certain norms and to build new ones. Although structured attire looks becoming, it may not express one's individuality as clearly as your hip logo hoodie and thigh high metallic boots.
In a word, Bang Pineda's collection shows us what the future looks like for him: a world where fashion blurs the gender binary and everyone simply embraces the power to express themselves. See the rest of the collection below.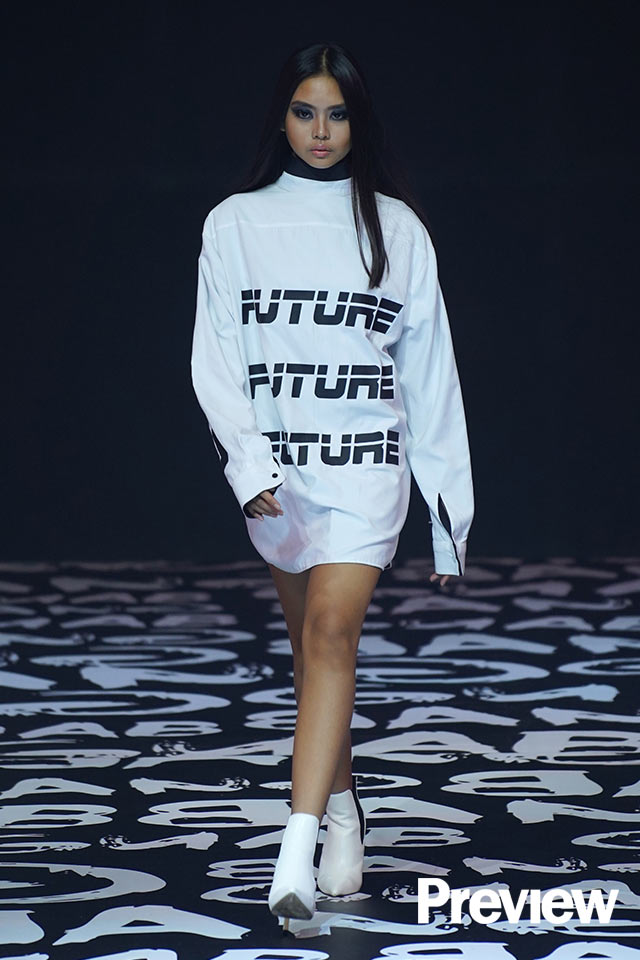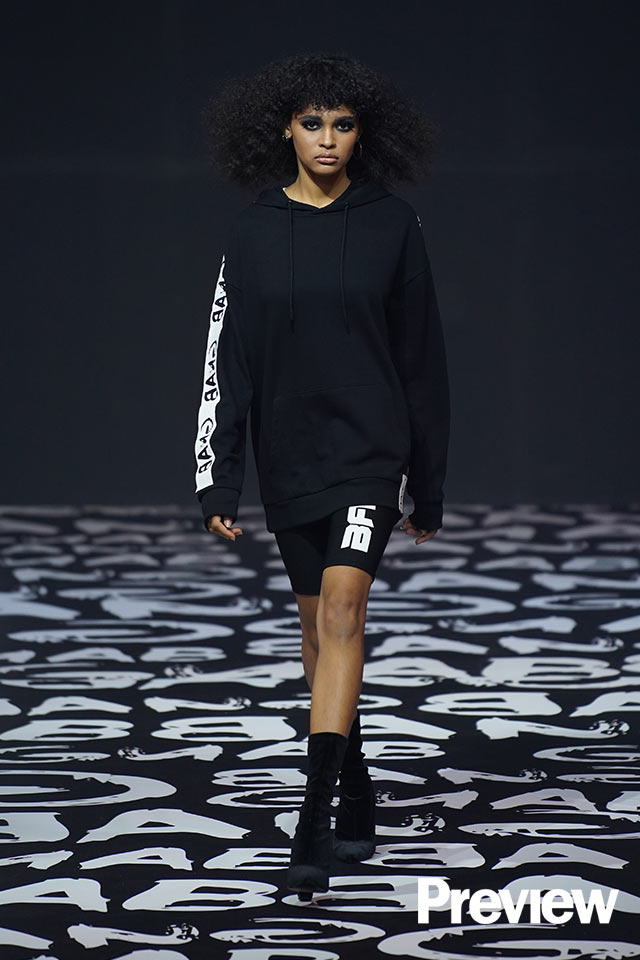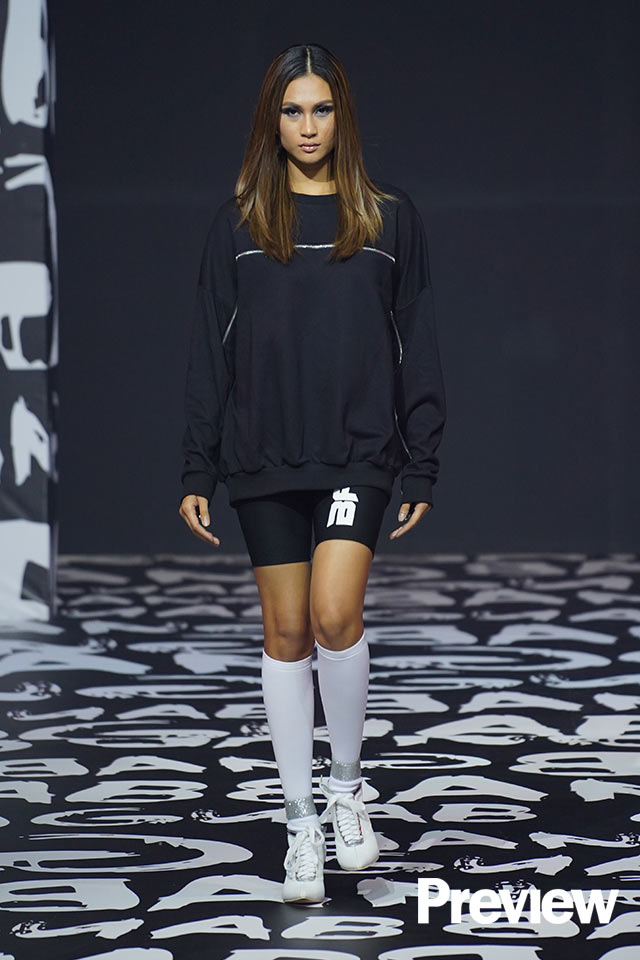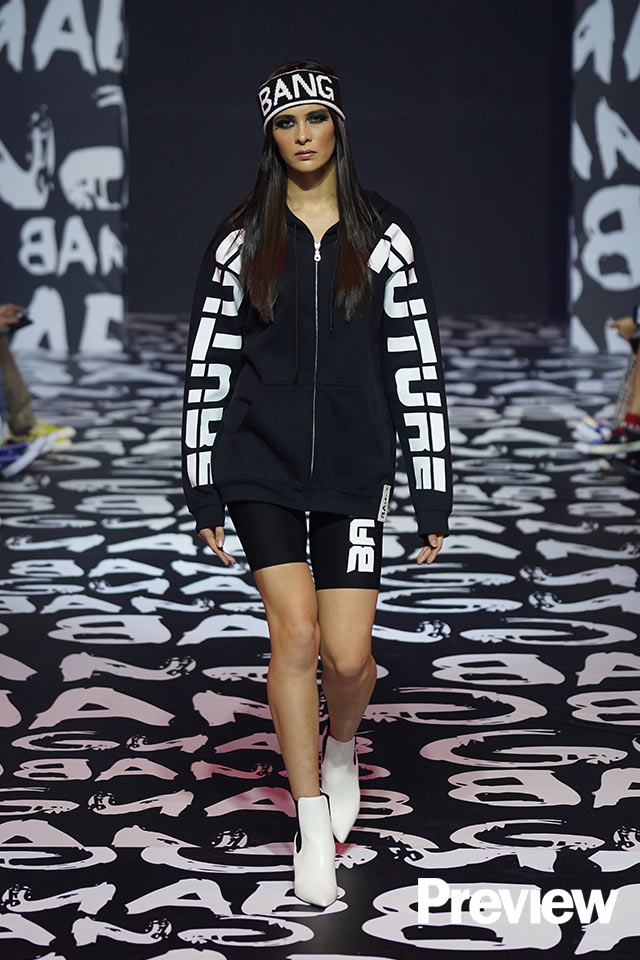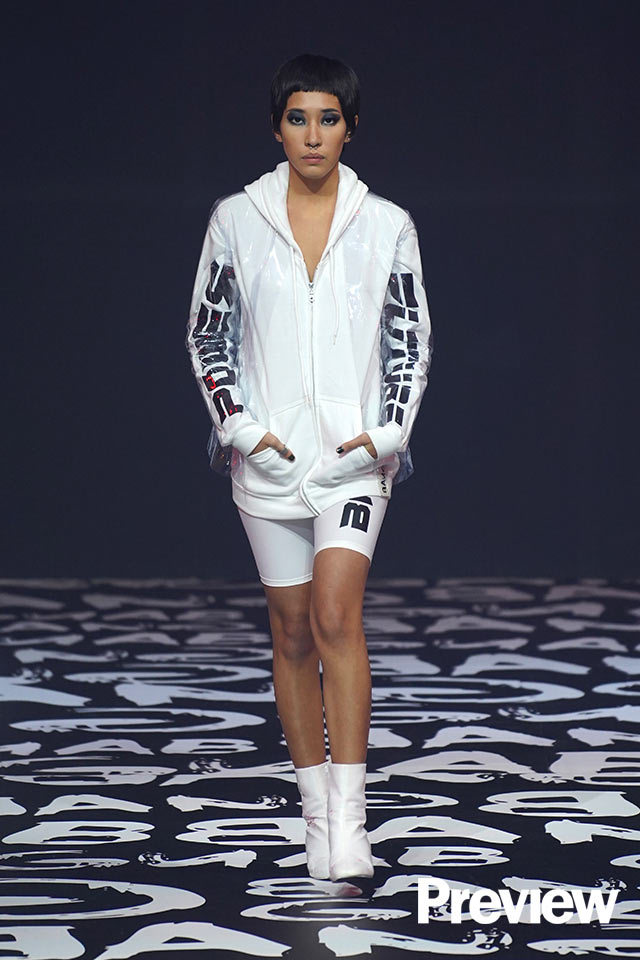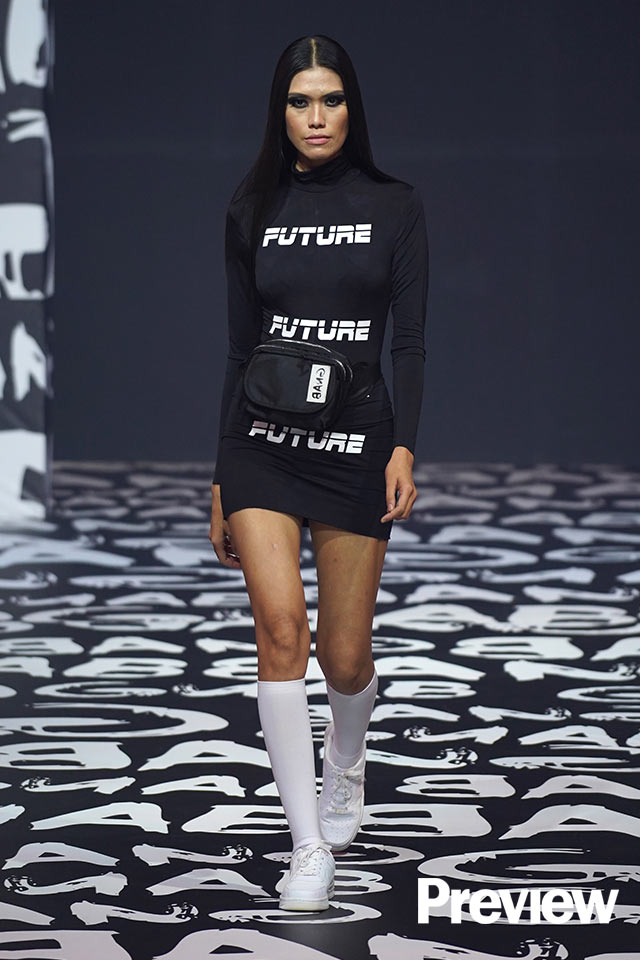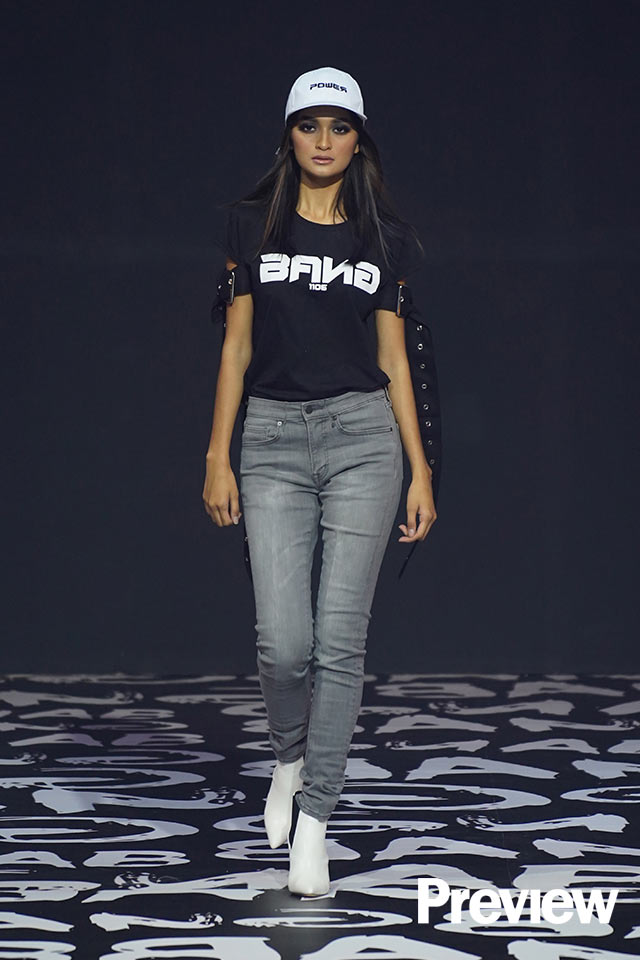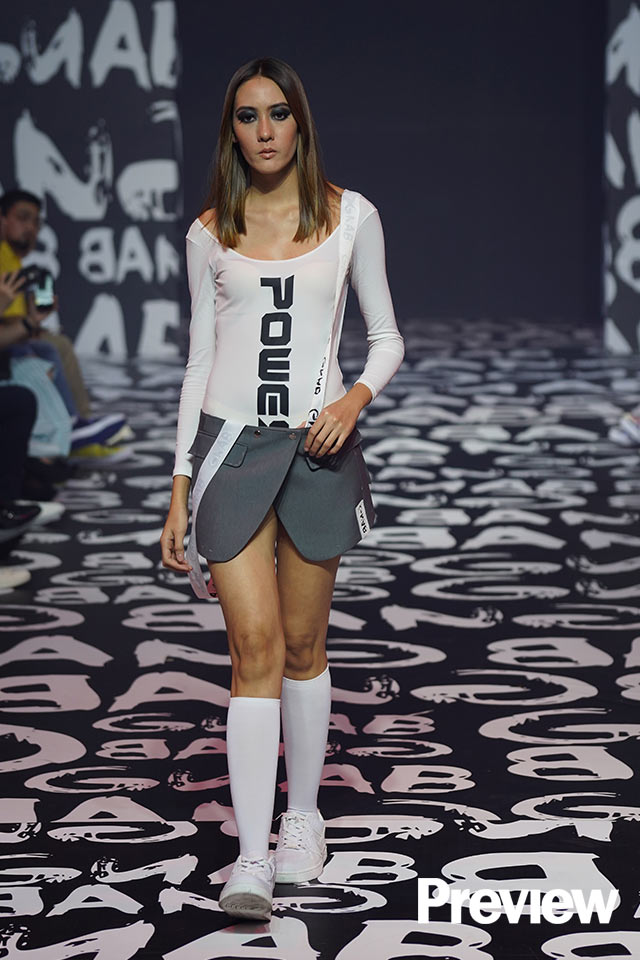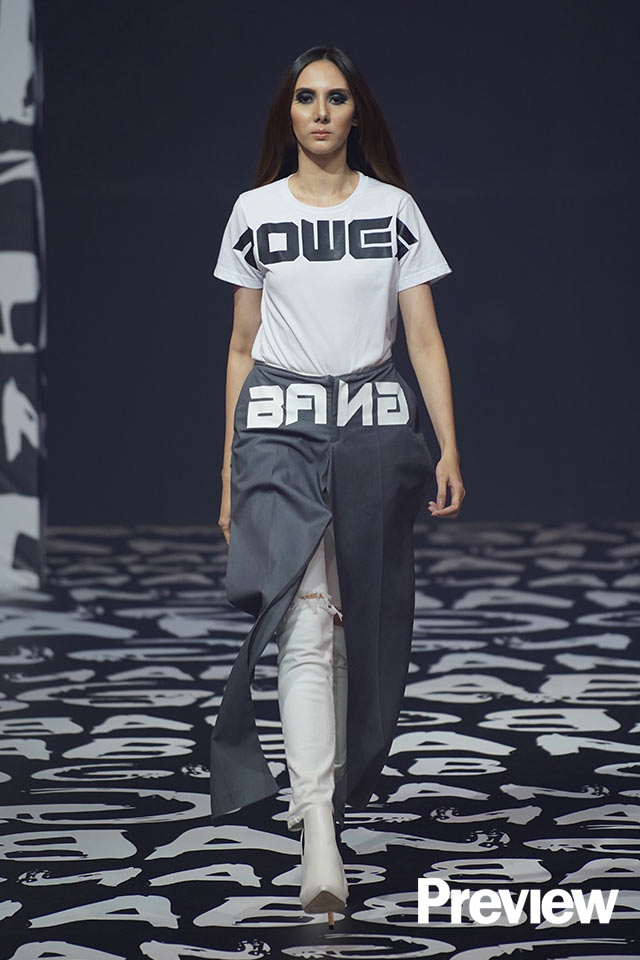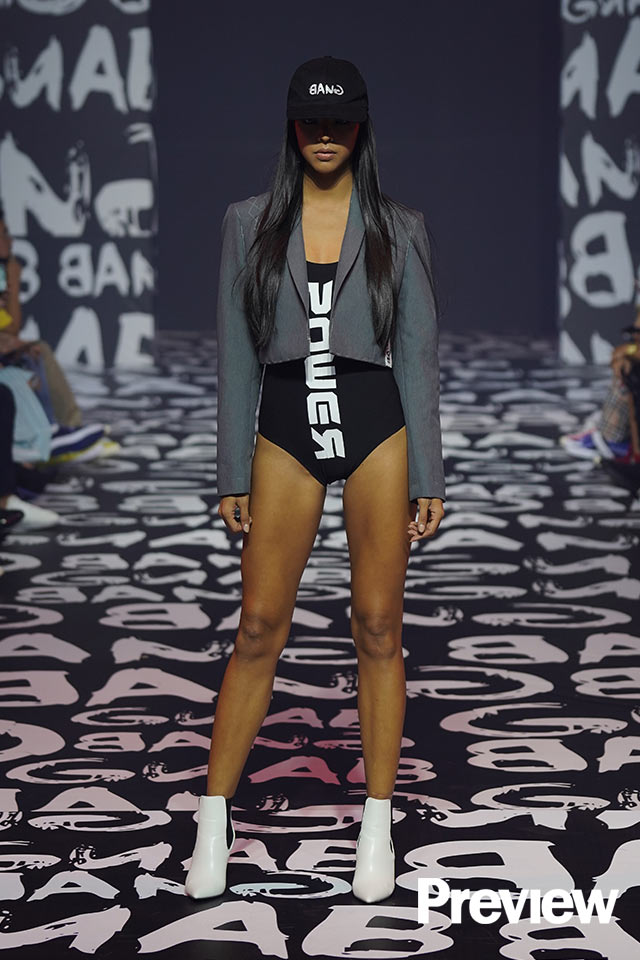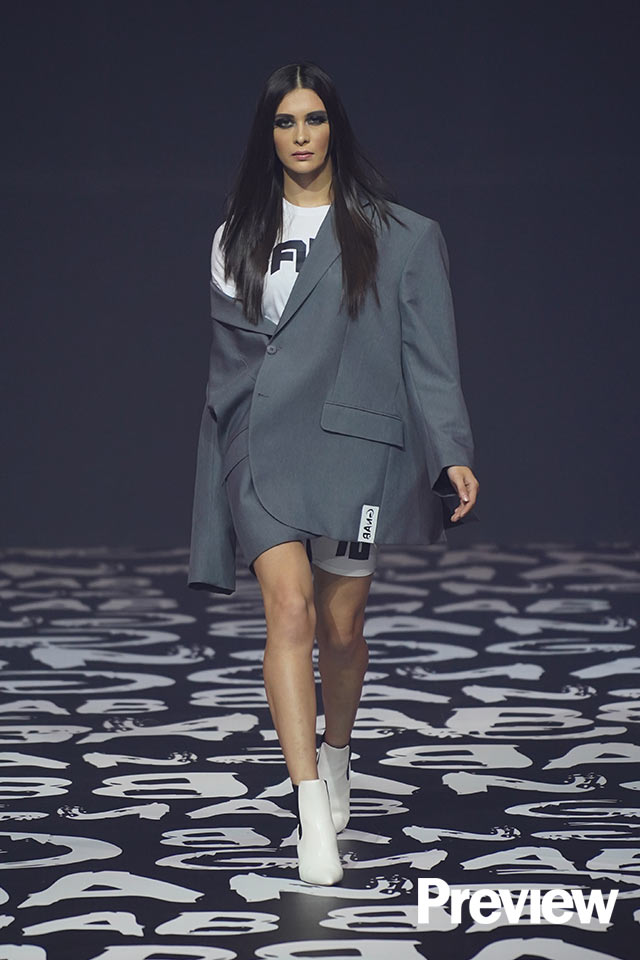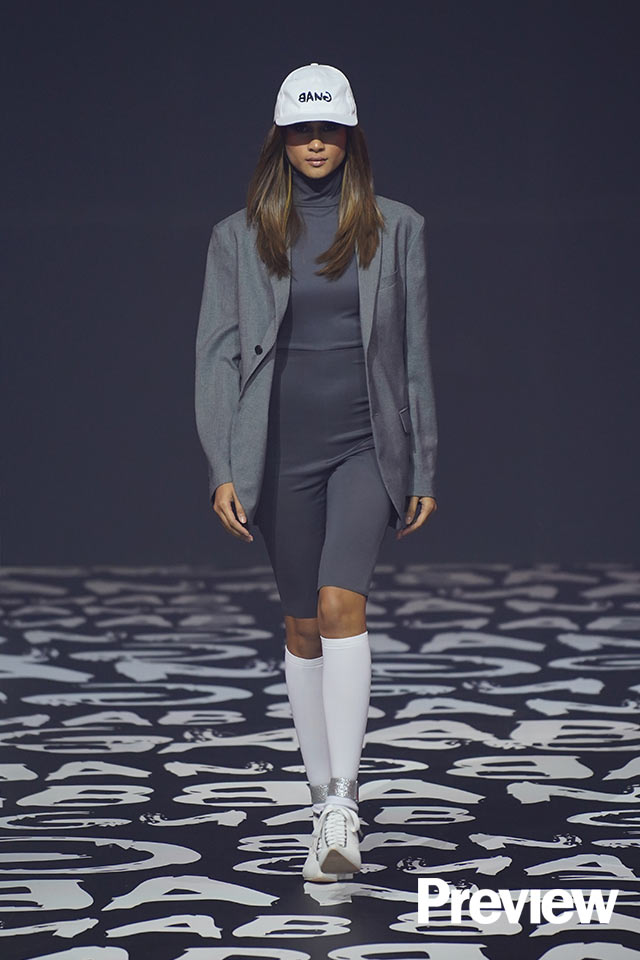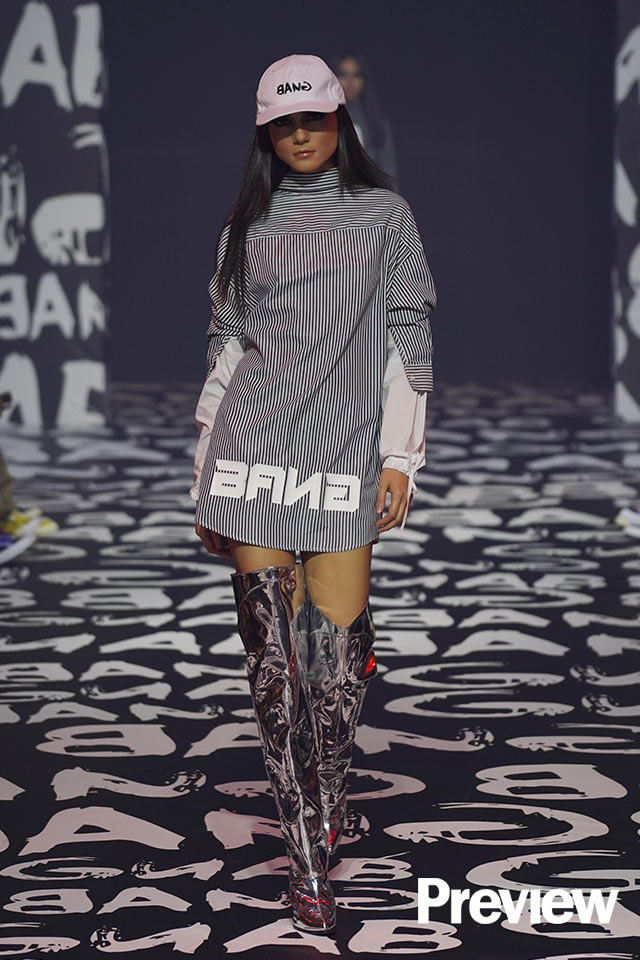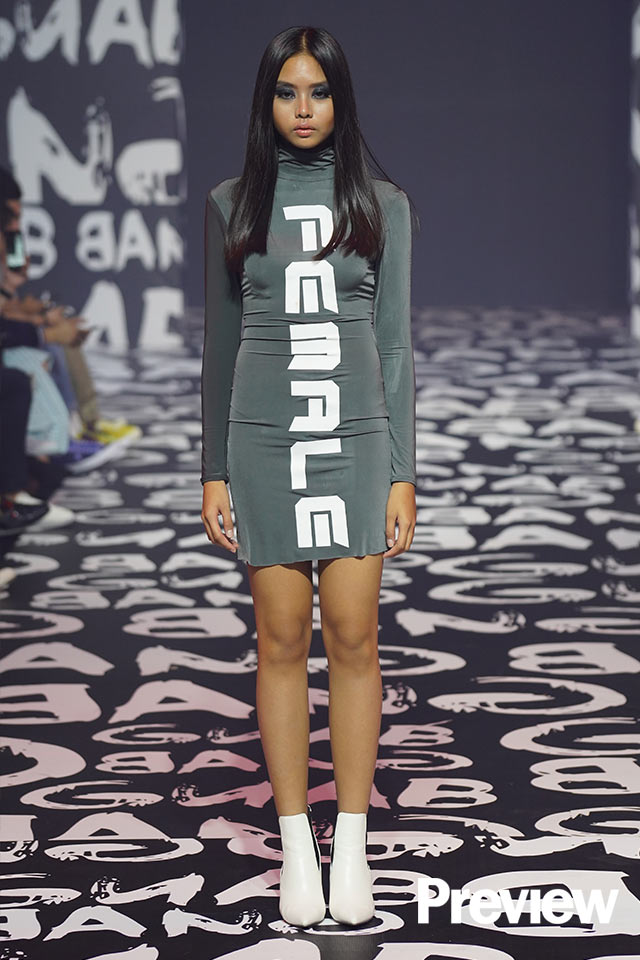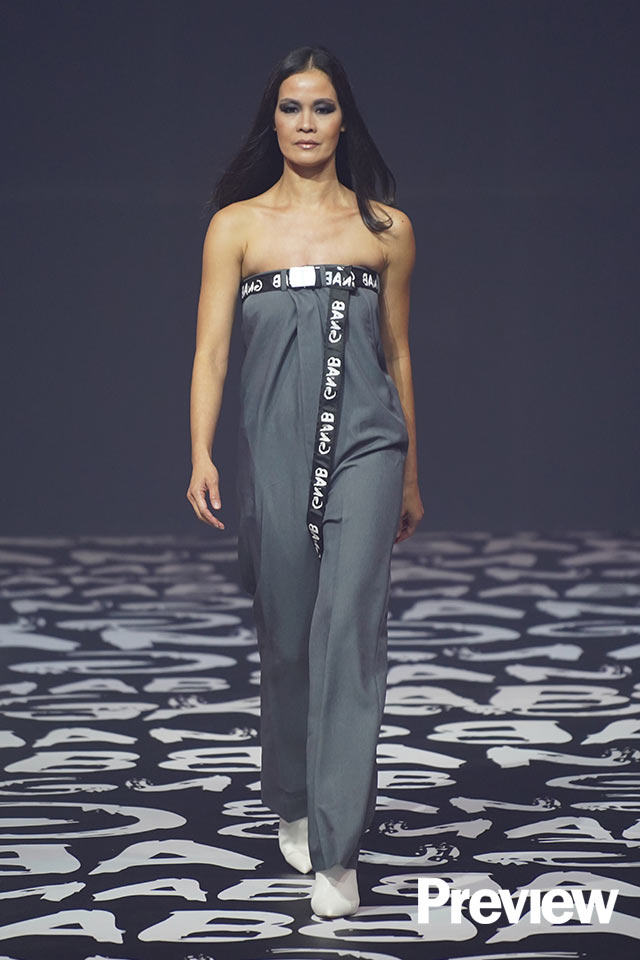 Bang Pineda's Power collection PHOTO BY KRISTINE BARREIRO
Article From www.preview.ph by Nicole Cruz - Sep 10, 2018. Click here for the original article